Job Openings at Openwave
We understand your needs; We recognize your motivations; We challenge your intellect with stimulating projects; We match the best in compensation; We reward your efforts. Come, find out what we can offer each other and take up a position that could make you a leader tomorrow.
Available Position(s):
Job Title: BUSINESS INTELLIGENCE DEVELOPER
Job Description:
Compose SQL server queries. Design and develop dynamic SSIS packages to transfer data. Create different type of SSRS reports. Develop website features.
Skills Required: C#, Asp.net, MS SQL Server, SQL Server reporting Service, SQL Server Intelligence Services Visual Studio, XML, CSS, HTML, JavaScript.
EDUCATION AND EXPERIENCE REQUIREMENT:
Master's degree in Science, Technology, or Engineering (any field) with 1 year of experience in job offered or in a related occupation is required. Bachelor's degree in the above fields along with 5 years of experience in the job offered or related occupation is acceptable in lieu of Master's degree plus 1 year of experience. Any suitable combination of education, training or experience is acceptable.
Work Location: New York, NY and various unanticipated locations throughout the U.S.
Send Resume to Openwave Computing, LLC., Attn: HR Dept., 1220 Broadway, Suite 703, New York, NY 10001.
All employees of Openwave Computing, LLC. are automatically enrolled in the employee referral program of the company. Referral fee of $1,000 will be paid if referred candidate is hired by the company.
Join with Openwave Computing
BE AMONG OUR GROWING, CREATIVE, & DIVERSE TEAMS!
Upholding the value of culture, Openwave Computing thrives as a dynamic and interactive agency which provides end-to-end services to its clients.
Our Culture
We aim to make the most productive use of our time and deliver exceptional services to our customers! With our client-centric approach, we expedite the success of our clients and make sure their businesses prosper!
Driving the workforce with a bit of fun is how leaders do it! We encourage and facilitate various fun activities throughout each year! This boosts employee satisfaction which consequently results in the success of Openwave!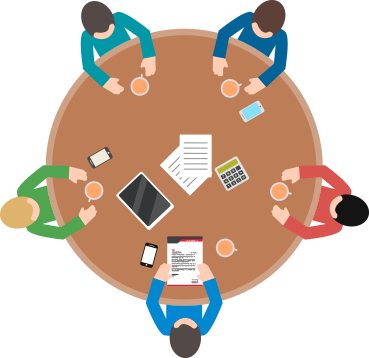 Our effervescent environment enkindles collaboration and innovation! Work in the best city, with the best people! Join hands with Openwave!
GROWTH
Good Salary Package
Yearly Performance Appraisal
Annual Performance Reviews and Promotion Opportunities
Impressive Job Titles
Good Work Culture & Infrastructure
New Technology Training Opportunities
Internal Training Programs to Sharpen Employee's Skills and Knowledge, Online Courses
Work from Home Options
BENEFITS
ESI & PF Benefits
Gratuity Benefits
Perks benefits
Tuition Reimbursement
Flexible Work Timings
FUN
Team Outing
Lunch, Dinner and Birthday Celebrations
Team Activities on Special Occasions
Job Openings