The Trustworthy and Experienced Provider of IT Staffing Solutions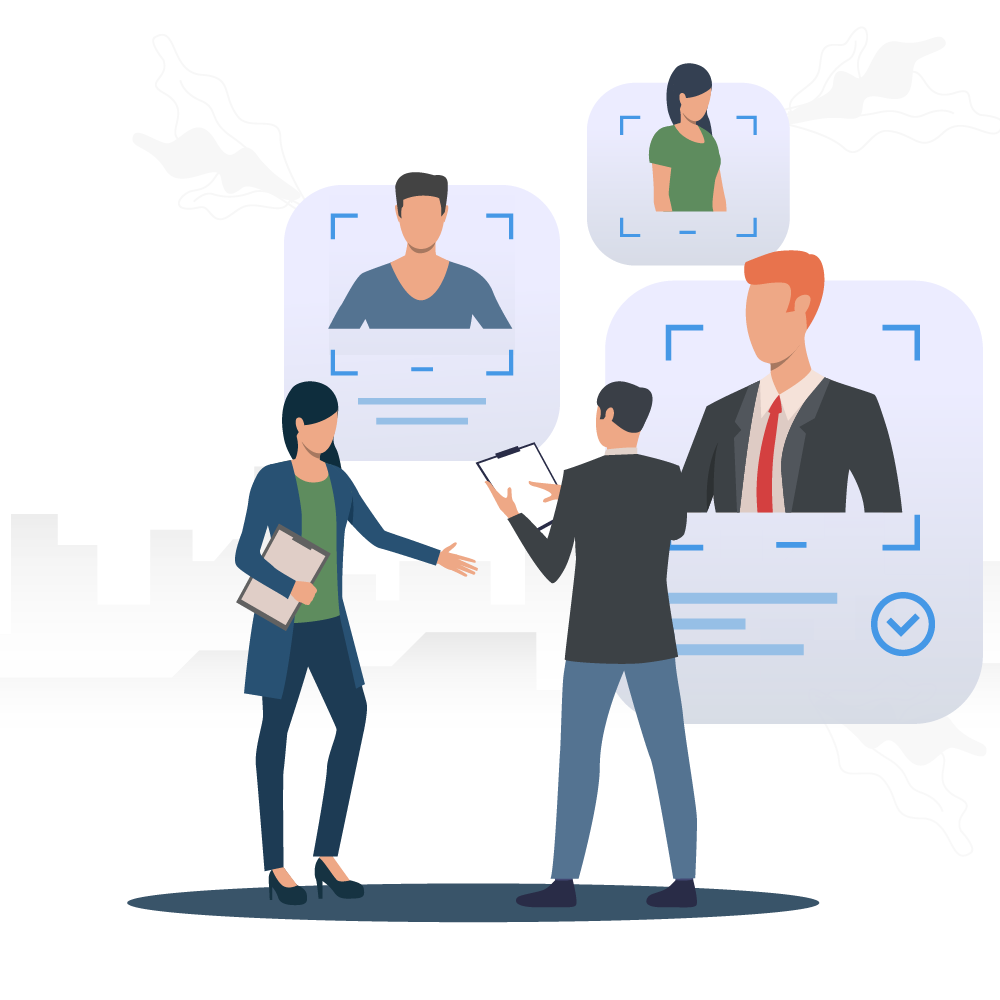 Professional talents are the intangible assets for the company. Tech talents have the potential to drive an organization towards a growing pace. If you are in a long-run search for the right technology talent, Openwave helps you to find the best-fit to fill up space.
Openwave has paramount years of experience in meeting IT manpower requirements on a nationwide basis for short-term and long-term assignments. Our plethora of IT staffing services like Contract Staffing, Contract-to-Hire Staffing, Direct Hire Placements, or Offshore Services will save a lot of time and effort in bringing up the right talent on board.
Openwave – The Perfect Consulting Solutions for Manpower Requirements

Direct Hire
Direct hire is a recruitment process made by Openwave to help you identify the right talent for your need. Direct employees enjoy a permanent and full-time position with added benefits from the company.

Contract to Hire Services
Contract-to-hire is a specific staffing solution where a candidate is employed temporarily by an employer. At the end of the tenure, based on the candidate's skill, he can be hired as a permanent employee.

Long/Short Term Contractor Services
Different employers need different tech talents for a different period. Openwave's short-term and long-term contractor services will help you to hire qualified consultants to cater to your needs.

Corp 2 Corp Services
Corp to Corp services is a recruitment process involved between two companies. The vendor company will pay for the services rendered for a particular duration.

Consulting Services
Consulting services are to offer turn key solutions for development and deployment services according to the employer's requirements.

Offshore Model Services
Offshore model services or outsourcing is the most-popular consulting services. Startups, small to medium-sized companies hire tech talents out of their region to save money, time and enjoy world-class solutions.

Retained Search Services
Retained search services, is a personalized, high touch recruitment model designed for our Clients to provide them paid services for their search.
Why Openwave is the Ideal Option?

Professional Remote Staffing
Find the right professional alternatives for freelancers and get your job done for remote assignments.

Favorable Flexi Staffing
Hire tech talents of your choice with time duration from weeks to years.

Full-Time Hiring
Engage and hire professional, full-time, permanent employees for a rock-solid business.
Roles we Fill
Openwave helps you find the right professional talents to cater to your needs. The following are the roles we cover for our clients.
Business Analyst


Cyber Security


Data Architects


Data Scientists


DevOps Engineers


Executive and Project Management


Front End/Web Developer


Integration Engineers


Quality Assurance Engineers


Software Architects


Software Developers


Support Engineers


Systems Administrators


Technical Writers


Test Automation Engineers


Cloud Specialist


ERP Specialists


Artificial Intelligence


Partial List of Our Talented Consultants Deployed
Accenture


Aetna


American Express


Arkansas Dept of Education


Atlanta Gas & Light


Delaware Dept of State


Deloitte


EY


Florida Dept of Environmental Protection


Goldman Sachs


Google


JP Morgan Chase


Microsoft


New York City Dept of Education


New York Life Insurance


State of Georgia


T-Mobile


Verizon


Walmart


Wells Fargo


Hiring Made Easy with Openwave!
Bring your talent hunt to end. Fill up the form and our staffing professionals will contact you.