Bring the World Closer with a Mobile App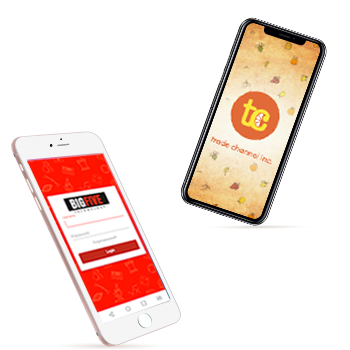 Our world is highly digitized today and it is very difficult to find a person without a mobile device. This is an indication that all businesses must rely on mobile apps to scale up and observe growth. Android and iOS are the most commonly used platforms for developing mobile apps. Depending on specific client requirements, a particular type of app is opted for development - Native, Cross-Platform, and Hybrid.
At Openwave, we cater mobile app development services to businesses of all sizes - from startups to established enterprises! We carefully design, innovatively customize, and relentlessly iterate to produce scalable, flexible, and high-performing apps that will surely augment your business! Right from ideation to deployment, our accomplished experts deliver astutely!
Our Mobile App Development Services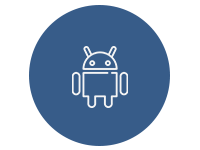 Android App Development
Providing for users more than any other operating system, Android is extremely flexible and scalable! If your goal is to cater to the masses, this one is definitely for you! Our world-class developers offer first-rate services for design, development, testing, launch, and even marketing! Giving you a full package, we ensure that your native Android app fares amazingly after it is deployed!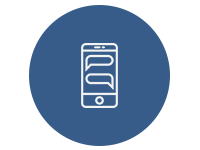 iPhone App Development
If you are looking to cater high-end quality to smaller or specific groups of consumers, iPhone apps make a great choice! Our team of experts specializes in iOS development which is the base for creating iPhone apps. Having profound experience, we offer unparalleled designs and custom-tailored native iPhone apps which are highly scalable and perform extraordinarily!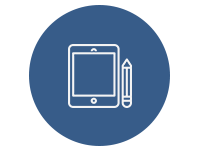 iPad App Development
While an iPad app is also based on iOS, it offers a slightly different user-experience due to the larger screen size. It requires higher graphics and resolution to accommodate the excess area. Additionally, navigation capabilities can be enhanced due to this reason. Our understanding of the subtle differences in UI and UX helps us create fascinating iPad Apps by making specific adjustments and developments!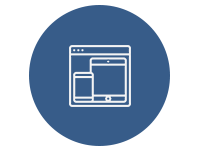 Cross-Platform App Development
These apps are compatible with both iOS and Android platforms. Equipped with Xamarin, React Native, and other robust solutions, we build terrific apps which provide a rich user-experience and unmatched quality. Our adept resources are confident that they will deliver nothing short of the best! Run your app on multiple operating systems with a cross-platform app!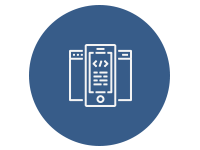 Hybrid App Development
Leveraging, HTML, CSS, and JavaScript, this one is a blend of both native and web apps. Its ability to draw functions from native hardware and render content on HTML is what sets it apart from other apps. If you want to offer an app-like experience on a web browser, go with a hybrid app! Providing a rather smooth interface and superlative experience, our experts develop hybrid app excellently!
Equipped with specialized expertise, Openwave provides exceptional services for mobile app customization, design, and development!
Connect with Our Experts
Industries We Serve
Social Networking Apps


Productivity and Utility Apps


Business Apps


Entertainment Apps


GPS-Based Apps


Real Estate Apps


Restaurant Apps


M-Commerce Apps


Lifestyle Apps


Travel Apps


Dating Apps


Educational Apps


Cab Booking Apps


Healthcare and Fitness Apps


Booking and Ticketing Apps


Event Management Apps


News and Magazine Apps


Our Mobile App Development Process
1
Ideation & Validation
Establishing Client Requirements
Researching Market
Testing Concepts
Developing Strategies
Proposing Solutions
2
UX/UI Designing
Information Architecture
Wireframing
Style Guides
Mockups
Prototyping
3
Development
Coding
Screen Layouts & Features
Product Build
Quality Assurance
Iteration
4
Testing
Test Case Preparation
Complete Debugging
Functional & Performance Testing
Usability & Device Testing
Client Approval
5
Deployment
Finalizing Build
Analytics Setup
App Store Submission & Approval
Backend Deployment
App Store Optimization
6
Maintenance
Design and Feature Enhancements
Protection From Bugs and Errors
Code Maintenance & Security Updates
Performance Monitoring
App Store Listing Maintenance
Why Choose Openwave Computing?

Agile App Development Process
At Openwave, we sincerely care for our client's success. Leaving no stone unturned, we want your consumers just as happy with the app as you are! Staunchly following the principles of agile app development, we deliver swiftly and beyond satisfaction!

Experienced Team
With over 10 years of professional experience, we have made 200+ mobile applications! Constantly updating ourselves with the latest trends, we excel in providing outstanding services for both iOS and Android! We incorporate only the best practices in order to deliver the quality app that is simply unmatched!

Regular Communication
We absolutely understand the need to stay in touch at all times when a project is assigned. Connected via voice & video calls, chats, and emails, Openwave will be with you throughout! Maintaining transparency is our primary objective!

Expertise Across All
Having mastered the art of mobile app development, we serve a multitude of domains including Custom, On-Demand, Blockchain, Healthcare & Fitness, Real Estate, mCommerce, Event Management, Social Networking, and other Business Apps!

ISO Certified Company
We are very particular about two things from our end - providing the best quality to our clients and securing their sensitive information! With ISO Certifications 9001:2015 and 27001:2013, we strongly believe that quality and security are two vital components of app development!

Flexible Engagement Models
To meet the project-specific needs of our clients, we propose 3 engagement models - Allotment of a Dedicated Team for a fixed duration, Providing Time & Material on an hourly basis, and Delivering services at a Fixed Price for projects with set requirements.
Looking To Build Your Dream App For Your Business? Wait No Longer! Contact Openwave!
Robust, Responsive and Reliable - That's How Our Mobile Apps Operate!
Request a Free Quote