Microsoft Dynamics CRM
Enhance Customer Experience, shorten sales funnels, and boost conversion rates with Microsoft Dynamics CRM & Openwave.

Microsoft Dynamics CRM (Now part of Dynamics 365) is an integrated Customer Relationship Management (CRM) which helps to optimize your business processes and also provide measurable improvements across sales, Marketing and Services. Employing its solutions, businesses can get access to actionable data which promotes the marketing, customer acquisition & relationships, and tracking of sales leads & pipeline.
Implementing CRM Solutions, dramatically improve the profitability of your business by streamlining administrative processes involved in marketing, sales, and customer services. With all the customer data within your grasp, never lose track of customer interactions! Maximize your business opportunities every single time!
Openwave, a Microsoft Certified Silver Partner, offers industry solutions which adapt to meet the specific needs of your business and enable it to thrive in the fiercely competitive market of today! We operate across globe, catering to business of all sizes with wide spectrum of services from consulting, implementation, upgrades, testing and roll outs.
Customer Engagement
Accurately prioritize prospects and improve interactions with your customers. Streamline the entire sales process to achieve better engagement and deliver quicker solutions!
Fully Integrated
By effectively integrating software solutions and communication channels, track potential leads and connect with your buyers at the right time to close deals through their preferred medium!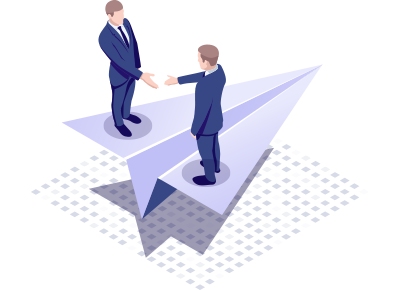 Highly Scalable
With actionable customer data, get insights into the possible solutions for taking your business to the next level. Get rid of all the monotonous work and use your resources for actual growth!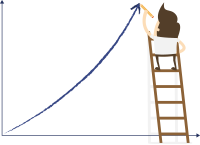 Why Choose Openwave?
With over 8+ years of experience in Microsoft Dynamics CRM, our expertise extends till Dynamics 365.
Using inbuilt UI and SDK programming, we offer extensive customization for your CRM solution to meet your specific business requirements.
We facilitate seamless data migration from legacy systems to Dynamics CRM.
Our experts are adept at performance issues resolution, code optimization, debugging, and conducting a variety of automation tests.
We provide custom web pages design & development to improve CRM Functionalities.
We are a Microsoft Certified Silver Partner.
Our company is an ISO 9001:2015 & 27001:2013 certified.
We can certainly assign dedicated resources based on client needs.
We do integrate any third party applications such as SAP, ERP, etc.
Want to personalize and improve your existing Microsoft Dynamics CRM System or implement a new one? Join Hands with Openwave!
Request a Free Quote
Microsoft Dynamics CRM for Sales
Empower your sales team with the power of Artificial Intelligence and effectively engage with customers to accelerating sales performance! Easily track potential leads and automate sales execution!
Quickly Grow and Scale
With a data-driven sales process, increase your business opportunities and achieve exponential growth without hassles. Build your pipeline with high quality leads from different sources!
Actively learn from the past and identify reliable indicators which will help drive meaningful and scalable actions for growing sustainably and generating high ROI!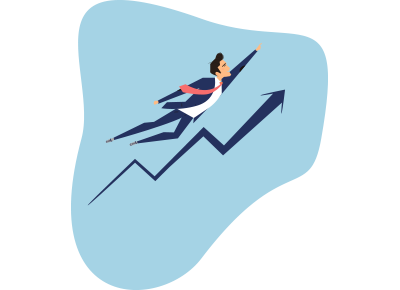 Automate and Streamline Sales Process
With the ability to accurately reach potential prospects, turn them into customers by automating and streamlining your activities and engaging with them to successfully achieve conversions!
Get ahead of your customer by always identifying the next best action in order to improve the relationship and eventually close the deal. Keep uncertainty out of your way!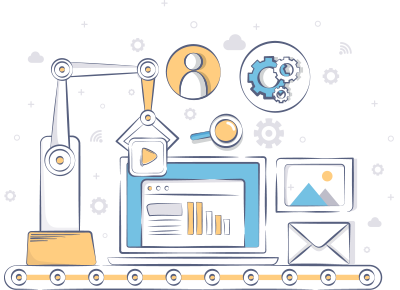 Maximize Customer Engagements
With all the solutions integrated, strategically engage with customers from anywhere and anytime. Personalize your interactions to carry your buyer all the way to the final step of purchase!
You will always have the insights you will need to track your customer's status and take appropriate actions for the best outcomes. Never lose track of customer data anymore!
Benefits
Maximize opportunities by integrating multiple Microsoft tools like Outlook, OneNote, and Excel.
Eliminate monotonous work and direct your resources to boost sales productivity.
Shorten sales funnel, quickly scale, and grow rapidly by taking effective measures.
Microsoft Dynamics CRM for Marketing
Run multi-channel campaigns, foster leads primed for sales, and a lot more. With powerful planning and tracking tools, align the activities of your sales and marketing team to enhance marketing productivity!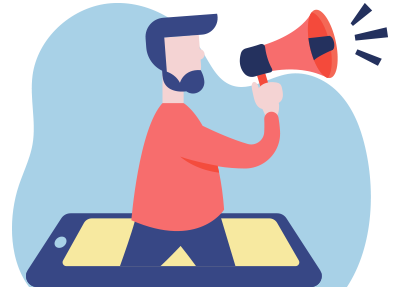 Multichannel Campaigns
Target your audience efficiently by prompting them via multiple channels - email marketing, website content, and special events. Analyze data real-time to arrive at better resolutions!
Test the marketing strategies on multiple platforms and determining the ones that bring you prospective leads which can be fostered to achieve conversions!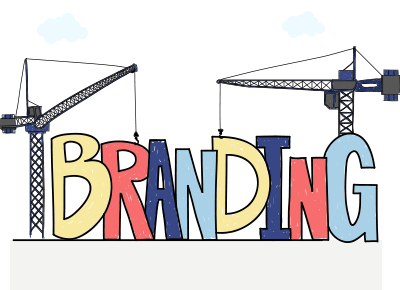 Boost Brand Image
Understand your brand's reputation and take effective measures to elevate it for improved recognition. Get the right people to value your business more to generate more leads!
Measure your marketing performance and track essential campaign indicators. Identify the weak points and allocate your workforce to ameliorate for rewarding improvements!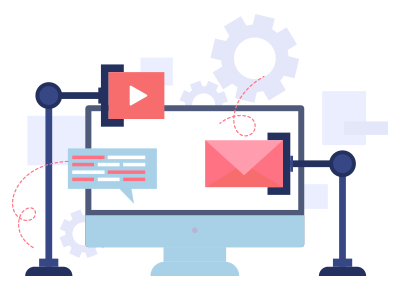 Automate Workflows and Reduce Costs
Automate marketing processes for enhanced user engagement. Reduce operational costs across your infrastructure and make informed decisions with AI to boost innovation!
Configure the software to dynamically assign tasks to the respective employee and accelerate campaigning tasks to achieve maximum productivity at nominal costs!
Benefits
With efficient marketing methods like advanced lead management and lead scoring, generate leads from multiple sources.
Identify weak links through data analysis and fortify them to improve traffic by taking appropriate actions.
Escalate marketing performance by automating workflows and exercising innovative solutions.
Microsoft Dynamics CRM for Customer Service
Empower your customers with intelligent and guided service which ensures prompt resolutions without any compromise. Provide full customer satisfaction using the tools available!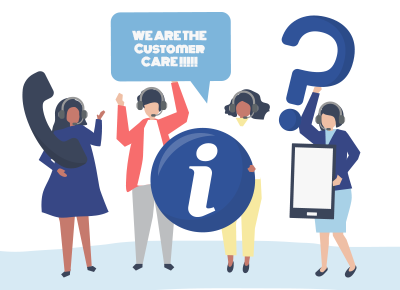 Prioritize Customer Care
Allow customers to get in touch with you in an instant via any service channel of their preference. Improve service availability with AI and use your resources for high-value engagements!
With all the customer data within your reach, predict all the possibilities of providing customer care and be prepared to deliver the best. Giving immediate resolutions will improve customer satisfaction!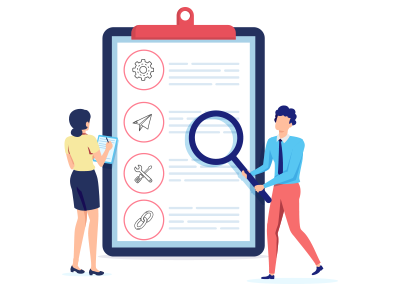 Personalize Your Services
Having a complete overview of your customer, personalize your interaction to improve engagement and achieve better results. Their interests and issues will be at your fingertips!
Boost opportunities for up-selling and cross-selling with the help of contextual customer data and direct your agents to reach optimal outcomes via intelligent automation!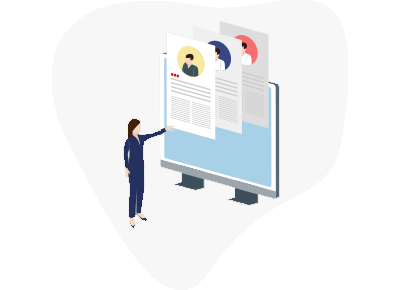 Seamlessly Allocate Resources
Proactively learn the requirements of your customers via feedback surveys, social media, and discussion forums and assign productive tasks to your agents to maximize outcomes!
Teach new agents with in-app learning provision and automatically allot work for them. Automate the training process and have the resources ready for work within a short span of time!
Benefits
Effortlessly track all your customers and cater to their needs at the earliest and boost conversions.
Use meaningful data to personalize your interactions with your customers and close deals effectively.
Efficiently train your customer care agents and deploy them quickly with the skills required to improve productivity.
Microsoft Dynamics CRM for Social Media
Social Media is a gold mine when it comes to seeking potential customers. Listening to their needs and catering to them with powerful tools will dramatically boost your recognition online!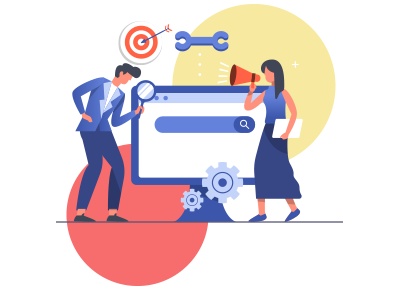 Carefully Analyze with Marketing Intelligence
Detect and measure the sentiments of potential clients across multiple social media channels and take appropriate action to improve your brand's recognition!
Let users follow your activities and freely engage with your content. Analyze the impressions of your social posts and manipulate future posts to improve their outcomes!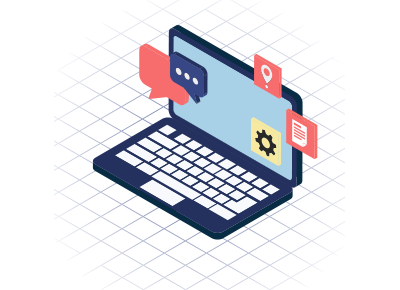 Identify Trends and Exploit Them
Determine which of your topics are trending and exploit them to gain more conversions. Track them to check how the interest in your posts changes over time!
Target popular social media platforms, blogs, and forums to seek customers and stick to those that lead to desirable outcomes. Don't waste time on what platforms that don't produce results!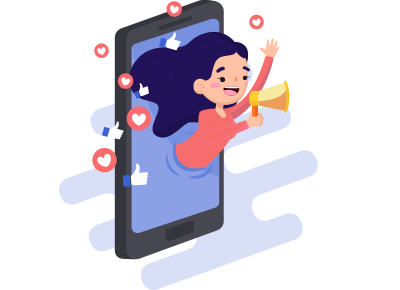 Connect Better with Customers
Establish social media presence efficiently and drive favorable interactions with customers by leveraging the power of the tools. Actively respond to customer queries for better engagements!
Employ dedicated teams to pursue social activities by taking advantage of Office Groups. Effortlessly assign posts, share profiles, and captivate customers!
Benefits
Use marketing intelligence to efficiently track and measure your activities on social media and share insights across your sales and marketing teams.
Analyze your social posts and interactions to identify potential opportunities for improving user engagement.
With a powerful social media presence, drive interactions to increase sales by employing socially engaging strategies!
Interested in enhancing business performance with Microsoft Dynamics CRM? Implement a new system or tailor-make and upgrade your existing system with Openwave!
Request a Free Quote