Payment Gateway Solutions
Online payments have formed the technological backbone of rapidly expanding industries. From revolutionizing eCommerce to creating an impact on financial institutions at all levels, the dynamic changes in various industries have resulted in demand for an effective payment landscape.
Today's customer seeks convenience and the flexibility to use multiple modes of payments, be it through Credit Cards, eWallets, online checks or mobile. This is where payment gateways and financial services technology solutions are required. It can integrate the various modes of payments, receive inputs from payment portals, encrypt sensitive information such as PINs and credit card numbers, facilitate information transfer between the customer and merchant, authorize payments and, in general, make transactions happen in the digital space.
What We Do?
At Openwave, we provide end-to-end online payment solutions, which are built on robust architecture and a secure technological infrastructure that adhere to the demands of businesses across verticals. Over the last two decades, our experts have acquired an in-depth knowledge of the global payment industry, continuously evolving to keep up with the ever-changing space. With a key focus on security, performance, and efficiency, we deliver exemplary financial services/payment management solutions customized as per specific business requirements and can build payment gateways similar to PayPal, Authorize.Net etc.
In addition, we integrate and customize existing payment gateways such as PayPal, Cyber Source, Authorize.Net, LinkPoint, YourPay, among others to online portals.
Why Choose Us?
Simplicity
When it comes to payment management, simplicity is the key - and that's why Openwave tailors its solutions with end-users in view, offering extensive ease-of-use.
Security
Security is the crux of any payment solution. Openwave adheres to the highest standards of security to devise solutions that are fast, reliable and PCI-DSS compliant.
Limitless Customization
With us, the power lies with you. Customize to any extent with functionalities you require to achieve an outcome that complies with your business requirements.
Quality-Oriented
Driven by an ISO quality assurance framework, Openwave prioritizes quality above all, adhering to the highest industry standard to achieve superior results.
24/7 Support
We go the extra mile to make our customers happy. Our technical assistance is always available, 24/7, 365 days a year so that any critical issues are addressed promptly.
Solid Expertise
With more than 10 years of experience in delivering payment gateway solutions to esteemed global clients, including Fiserv, Interpoynt, Frontstream, Paygate etc, our vast expertise makes us unparalleled in the industry.
Features:
We Serve:
Banks


Financial Institutions


Insurance


Telecom


Retail


B2B and B2C marketplaces


eCommerce


Healthcare


Automotive


Education


Mid-market companies


Non-profit/Government organizations


Manufacturing/Distribution


Restaurants


Apart from the aforementioned industries, we also cater to other segments where payment gateway solutions are required to send/ receive /schedule payments.
Our Clients: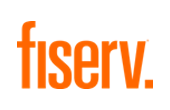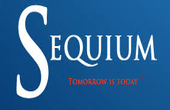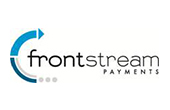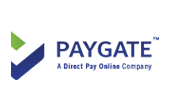 UNCOVER GREATER FINANCIAL MANAGEMENT WITH OUR BREAKTHROUGH SOLUTIONS
Explore world-class security, faster transactions and unmatched efficiency with Openwave!
Talk to Our Experts at +1 (212) 209-1537 or